Bakery – Pastry Nuns' Island
Mamie is delighted to welcome you to her Nuns' Island shop!
Sunday – Thursday : 9 am – 5 pm
Friday – Saturday : 8 am – 5 pm

Public holidays : 9 am – 5 pm
The shop will be closed for the summer holidays from July 17 to 30 included. 

Opening hours subject to change.
Don't hesitate to call before going to the store.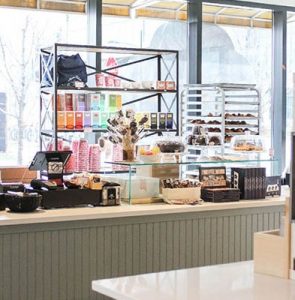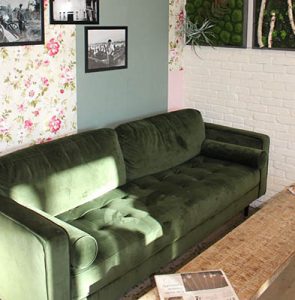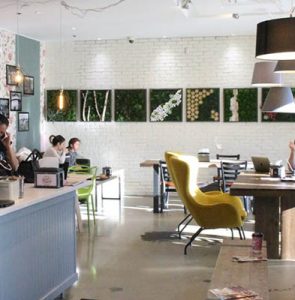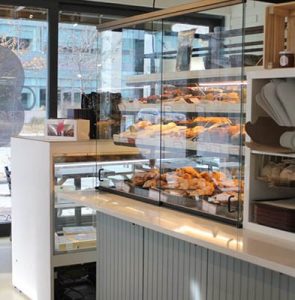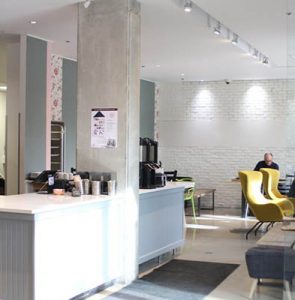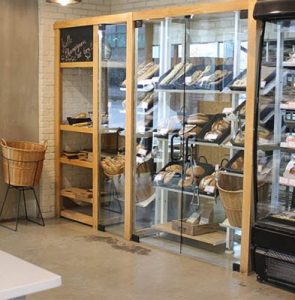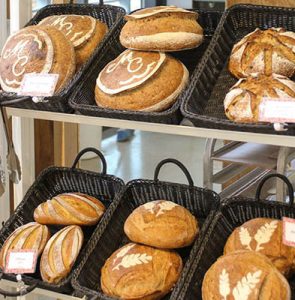 The shop 
Recently renovated, the Mamie Clafoutis boutique has been redesigned. Always cozy and warm, you can now serve yourself thanks to our filled showcases with Mamie's delicacies and sweetness. Need a coffee ? Our barista is there to serve you! A question? The personnel are available to help and guide you. 
During the winter enjoy our tea room lounge thanks to its bright bay windows, equipped with comfortable sofas. During those warm sunny days come and enjoy the water front terrace which will charm you and is a pleasant space to enjoy fresh drinks accompanied by our superb fruit pies!  Don't forget to grab Le petit Mamie magazine, it is filled with good ideas and recipes that will make you salivate! 
The neighborhood
The district of Nuns' Island is a unique peaceful and pleasant location on the river. Bike rides, parks, restaurants, Mamie Clafoutis bakery, shops nearby, everything is there to satisfy your needs! The l'Esplanade Park on the Point Nord, is also an ideal place to discover: Located on the of the river banks, the park has play grounds, historical sites etc. Located a few steps from the Mamie Clafoutis shop, it is a privileged place to rest and enjoy the natural surrounding while sipping a Mamie coffee!