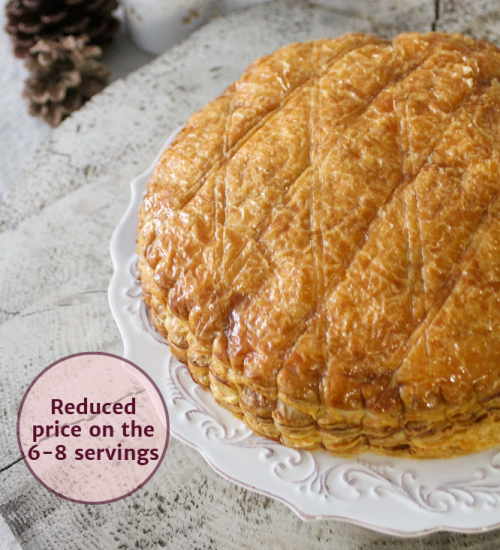 Mamie offers 3 different flavors for these traditional King's Cake. Composed of two discs of 100% butter puff pastry, they usually contain a heart of flavored almond cream. The flavors offered this year will therefore be frangipane, pistachio or apple!
Contains a porcelain charm.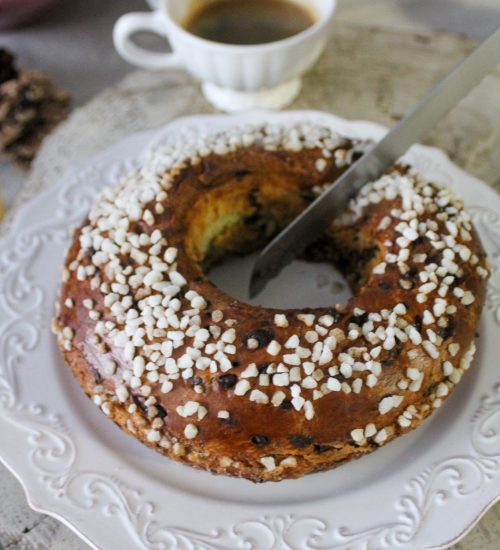 The King's Crown is the King's Cake of the southern regions. This is a toric-shaped brioche, usually covered with sugar and homemade candied fruit or chocolate chips. Mamie offers you these traditional versions to celebrate Epiphany in a different way!
Contains a porcelain charm.
Your Mamie store is closed on Sundays and you don't know how you are going to do without your Sunday pastries? No worries, Mamie has prepared tasty frozen pastries for you and gives you all her tips for cooking them.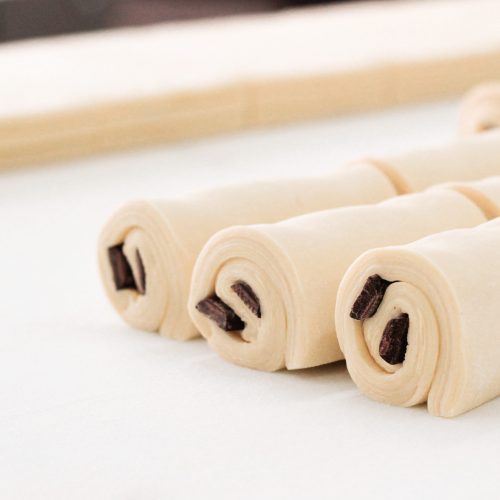 The perfect combination of traditional Mamie's croissant dough, 100% pure butter, and quality dark chocolate.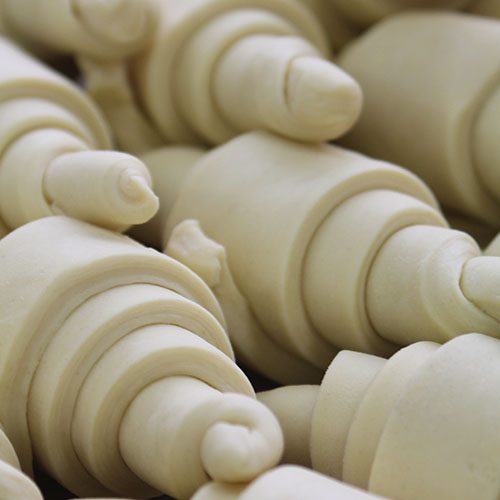 With its airy and crispy puff pastry, Mamie's croissant will perfectly accompany your lunch.