Christmas's creations are back!
Discover all the Christmas's products in our Christmas Booklet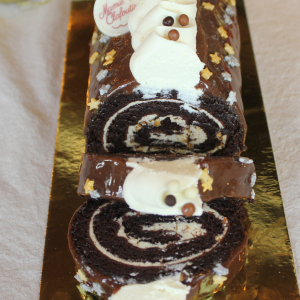 The chocolate & caramel log
A smooth rolled cake, coated with crushed hazelnuts, all under a caramel-flavored cream. Enough to revive memories of the cold december evenings by the firesides!
The raspberries & pistachio log
You would rather have your chocolate in hot milk by the fireplace? No worries! Mamie is offering a raspberries and pistachios log as well. Sweet and tangy, far from chocolatey!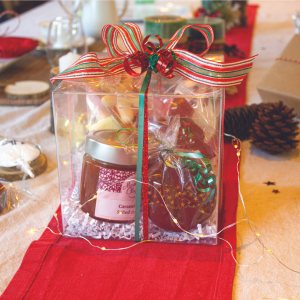 This year, Mamie presents her Christmas gift box! The ideal gift for gourmets with its assortment of Christmas chocolate and homemade caramel! No one will be able to resist it!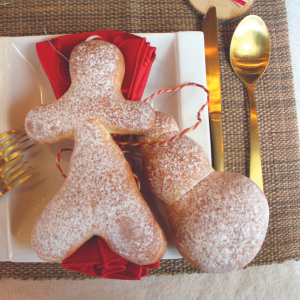 The Saint-Nicholas &
the Viennese Man
These two Viennese characters will make you melt with pleasure for a successful Christmas breakfast. Their soft texture will take you to the clouds!
Find them right now in our shops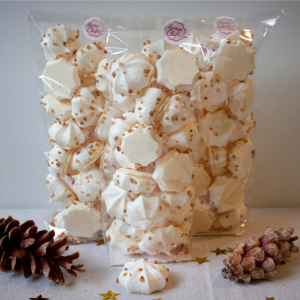 Peckish ? Meringues are the ultimate sweet treat! Ideal to accompany coffee or to offer when you are invited.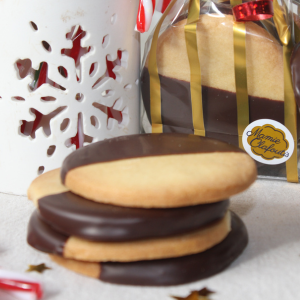 Chocolate shortbread cookies
What's better for a snack than delicious chocolate shortbread? Mamie offers you a bag of 4 delicious shortbread cookies. It will be hard to resist!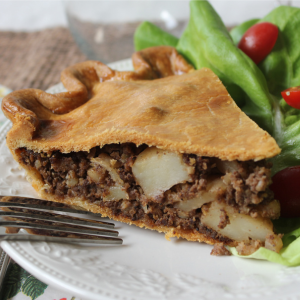 It's making a comeback: the meat pie is once again available in our stores. It will satisfy all gourmands with its crunchy dough and its meat filling.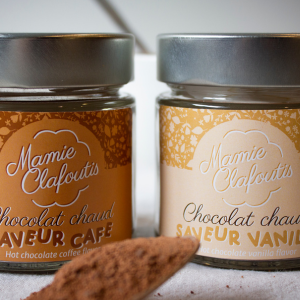 This is the new arrival for the cold winter months. Mamie presents her hot chocolates, vanilla and coffee flavors. Enjoy with shortbreads or meringues, by the fire!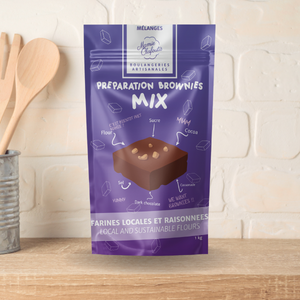 A craving for chocolate? This brownie mix will allow you to be satisfied in a snap!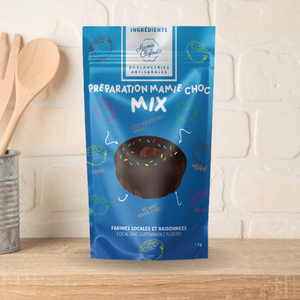 The best seller of Mamie Clafoutis, directly at home in no time! Terribly easy but incredibly good!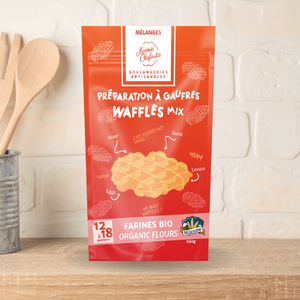 Tasty waffles ready in just 5 minutes with our delicious waffle mix!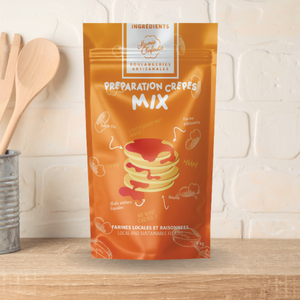 Delight the whole family with our crepe mix and its unique recipe!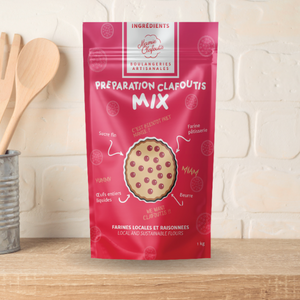 Want fruits? Discover our mix to prepare our essential clafoutis at home.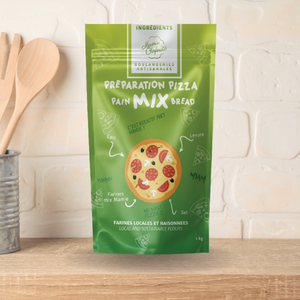 Become a real cook by making your homemade pizza dough. Something to impress young and old!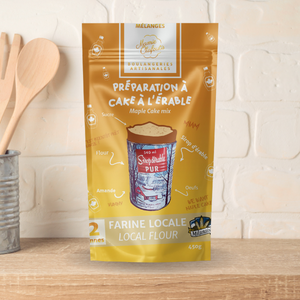 Are you a fan of the maple cake from Mamie? Mamie did a lot and offers you to have it directly at home! She even offers you the cane that goes with it!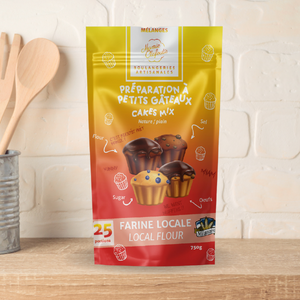 Would you like to treat yourself to a little snack? Mamie offers you to make cupcakes, nature, in 5 min and customizable for a successful snack!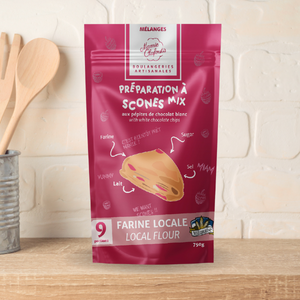 The famous raspberry and white chocolate scones from Mamie directly at home, thanks to this easy scone mix!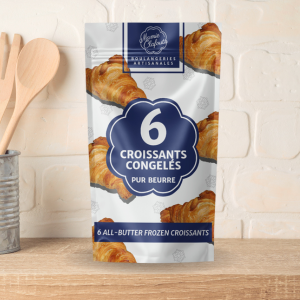 6 All butter frozen croissants
Want simplicity for breakfast? Fall for our frozen croissants, as good as those from our bakeries!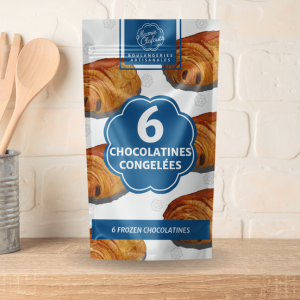 Are you greedy? So these 6 frozen chocolatines will satisfy your appetite for breakfast!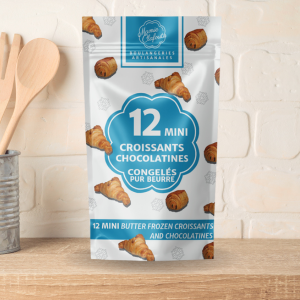 12 mini frozen
butter croissants & chocolatines
Want to please the whole family? These 12 frozen mini pastries (6 mini croissants and 6 mini chocolatines) will be perfect to delight young and old alike!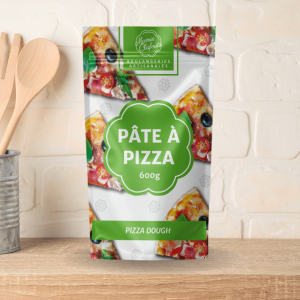 Want a good pizza? Mamie Clafoutis pizza dough is your ally!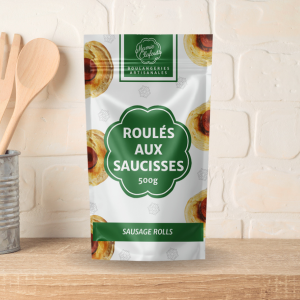 Ready in 10 minutes flat, these sausage rolls will be perfect as a starter or appetizer.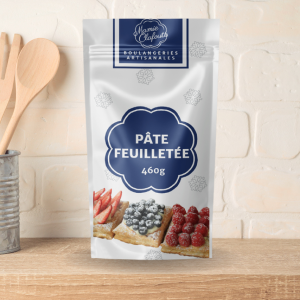 Want to make your own pastry? Mamie offers you her delicious homemade puff pastry, ideal to accompany your best recipes.
Frozen
cranberries & oat cookies
For cranberry fans, these cookies will be perfect!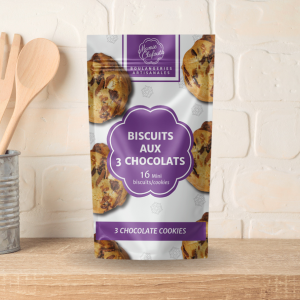 Frozen
3 chocolates
cookies
Gourmets will fall for this version of our white, dark and milk chocolate cookies!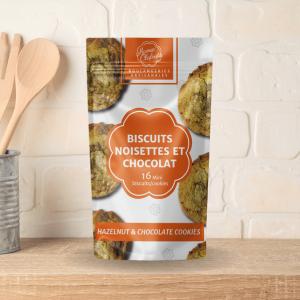 Frozen
hazelnuts & chocolate
cookies
Want something crunchy? These chocolate and hazelnut cookies will satisfy you!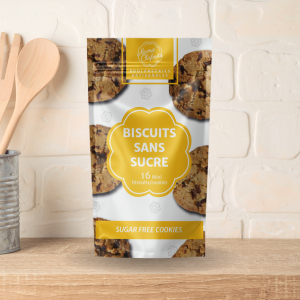 Do you want to treat yourself while staying in shape? Sugar-free cookies are made for you!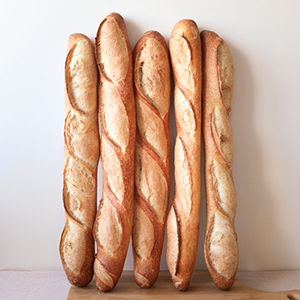 Being an everyday hero sometimes doesn't take much : picking up a piece of paper, going for a run, not having a bite to eat on the way … so many things that seem so simple but which are nevertheless so complicated !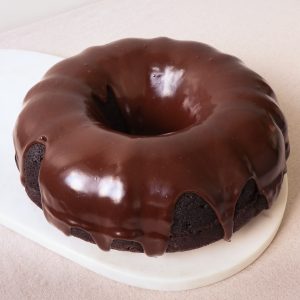 If gluttony had a face, it would surely be that of Mamie Choc ! With its dark chocolate icing, this cake will delight the taste buds of a dozen people.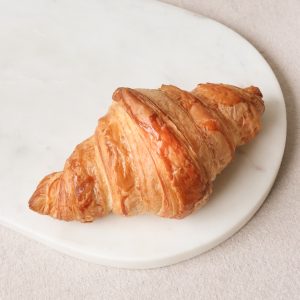 Viennese pastry made from a specific leavened puff pastry, croissant dough, the latter contains yeast and a very generous proportion of butter.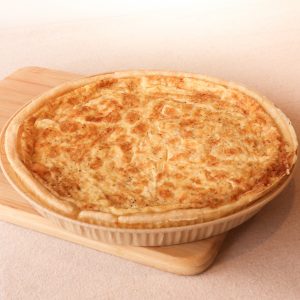 Ham, cheese, simple. A true French institution, quiche Lorraine will be perfect for a successful meal from the start !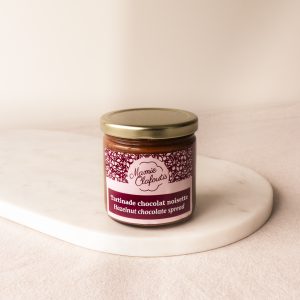 Chocolate - hazelnut spread
Gourmets never resist it for very long. On a baguette or milk square, the chocolate-hazelnut spread is guaranteed palm oil free!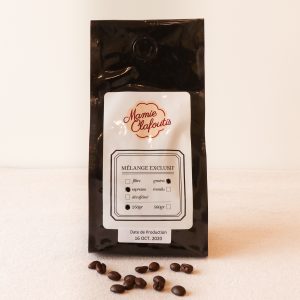 Mamie makes her own blend of coffee beans to get your day off to a good start !
Your Mamie store is closed on Sundays and you don't know how you are going to do without your Sunday pastries? No worries, Mamie has prepared tasty frozen pastries for you and gives you all her tips for cooking them.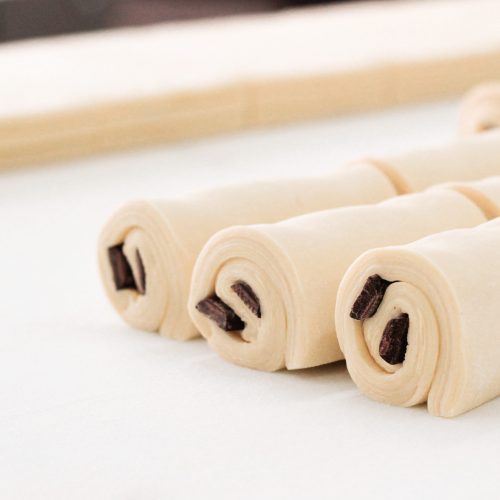 The perfect combination of traditional Mamie's croissant dough, 100% pure butter, and quality dark chocolate.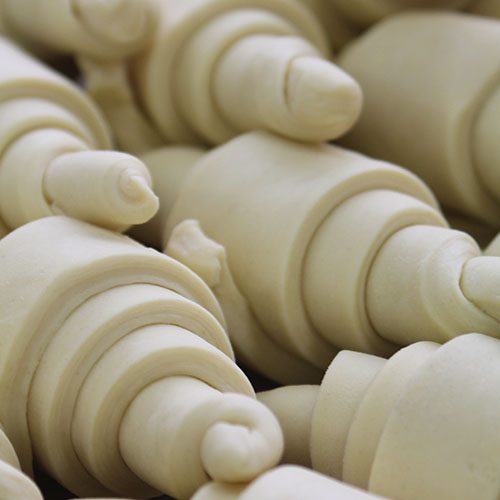 With its airy and crispy puff pastry, Mamie's croissant will perfectly accompany your lunch.