Bakery – Pastry Van Horne
Monday – Saturday : 7:30 am – 7 pm
Sunday : 8 am – 5 pm
 
Public holidays: 7:30 am – 5 pm
Opening hours subject to change.
Don't hesitate to call before going to the store.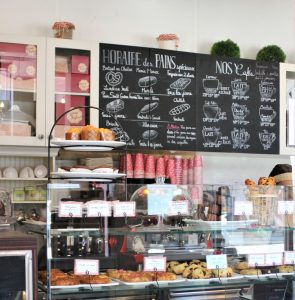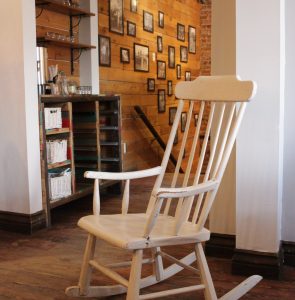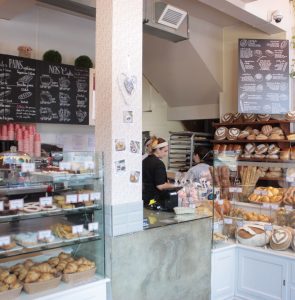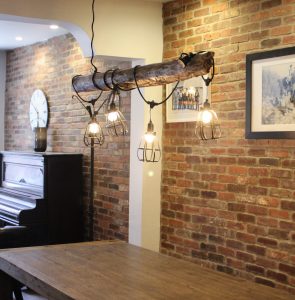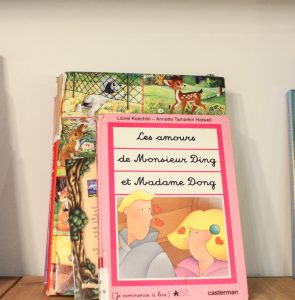 The shop 
The tea room located on the floor allows you to spend a moment of tranquility in a friendly space: old parquet, hanging luminaires, bookcases, a piano… everything is there to make you feel cozy. You can sit and relax, on one of the fluffy sofas, or at one of the vintage style wooden tables. Take advantage of the shop's location and enjoy a gourmet lunch, a warm snack, or to take a coffee break accompanied by a delicious clafoutis. You can also enjoy Mamie's delicious homemade crepes every Wednesday! A real delight.
The neighborhood
Dean of the Mamie Clafoutis family, the Van Horne bakery is located in the heart of the Outremont district. A quiet and pleasant area to stroll around and enjoy the architecture of the sumptuous mansions that line the streets. The residential area is filled with parks, private gardens, gigantic trees… you will also find many shops, restaurants, cafes and terraces! A neighborhood where culture is privileged thanks to its many institutions such as the Robert-Bourassa Municipal Library or the Outremont Theatre.